Splash Orpington Hatching Eggs SOLD OUT UNTIL SPRING 2020
$0.00
Hatching Eggs and chicks will not be available until spring 2020
Beautiful gentle splash Orpingtons are a pleasure to own.
We are in our 5th year of shipping fertilized hatching eggs. We package them well, to arrive safe and we ship them fresh. To ensure a good hatch, we ship eggs that are 1-3 days old, and by adding 1-3 days for shipping time, the majority of eggs received will be 7 days old or less, allowing for an excellent hatch.
This offer is for 0 unwashed fertilized hatching eggs, there are no returns or guarantees. Fertility has been checked multiple times and it has been excellent.  
Upon the arrival of your eggs, let them sit for 8-10 hours, pointed end down, before putting into your incubator. Do not wash your eggs.
Eggs will be shipped, in most cases next day upon receipt of payment. It is very important you make prompt payment, for quick shipment. We ship priority mail with 1-3 day ship time.
Offer good only for eggs shipping to the continental United States,  we do not ship to Hawaii or overseas.
If for some reason we can not ship your order within 3 days we will contact you.
Please contact us for any additional information.
Thank You!
TarBox Hollow Poultry
Reviews we received Spring  2018
"All but 4 eggs are developing. Thank you for excellent packaging"
 "Excellent shipping and good hatch rate. Thank you!"
"Upon candling my eggs I have 11 of 14 developing. Very happy. Thanks again!"
"Will buy from again. Great !!!!!!!! All eggs arrived in great shape. Thanks

"Fast shipping. Great communication. Quality product!" 
"Great seller, wonderful packaging, prompt".
"Fast ship, great packaging, none broke"
"Packaged like a pro, beautiful eggs"
"Fantastic seller AAA+++! Fast shipping and packaging on eggs! Very Happy!
"Got the eggs today , they were in good condition . Hope for good hatch.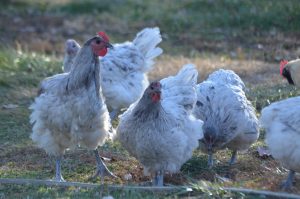 Description
Splash Orpingtons
Only logged in customers who have purchased this product may leave a review.
---
Only logged in customers who have purchased this product may leave a review.